New England's five states: Connecticut, Maine, Massachusetts, New Hampshire and Rhode Island, offer amazing delights for foodies. Here are six of the best breweries, wineries and restaurants you should try if you are heading to this part of the states.
Seven Birches in Lincoln, New Hampshire offers visitors the chance to meet with winemakers and sample red wine aging in one of their oak barrels...more
---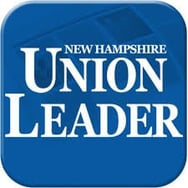 Fractional Ownership Gains Footing in Vacation Market
Union Leader - December 17, 2017
Fractional ownership is an increasingly popular choice for buyers of luxury real estate, asevidenced by the success of the 79-unit RiverWalk Resort at Loon Mountain and...
---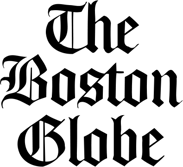 RiverWalk Resort Can BE your Castle Away From Home
Boston Globe - April 11, 2018
This looming, sprawling, dazzling resort in the
lively mountain town of Lincoln makes a bold statement...
---

OVERVIEW OF RIVERWALK RESORT AT LOON
Northshore Magazine
Located in the gorgeous White Mountains of New Hampshire,
RiverWalk Resort at Loon Mountain features the ultimate in luxury and
amenities with luxurious suites thoughtfully adorned with...
---
The best Places to Travel in July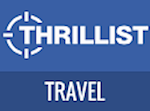 Thrillist - May 24, 2018
All of this is great fun, but it only gets you to the fourth day of the month. After that, you've got four weeks when the weather is nicer, the pace is slower, and half of America is on vacation. So why not take some time off as well? Here are the best places to travel this July.
---
Additional RiverWalk Resort Stories
Fractional Ownership Puts New England Vacation Homes in Reach of Millenials - Nerej - June 29, 2018
Fractional Ownership Puts Second Home Within Reach For A New Generation - Lodging Magazine - June 21, 2018
The Buzz Online - Business NH Magazine - May 21, 2018
Wineries of the Whites - VIBE Mount Washington Valley - May 13, 2018
23 Best Things To Do in Lincoln, NH - Vacation Idea - May 10, 2018
Top RCI Ski Resort Timeshares - Family Ski Trips - March 31, 2018
Top 9 Things To Do During Mud Season - Chutters - March 6, 2018
A Weekend in Lincoln, NH - Restless Retreat - February 21, 2018
Senior Superlatives: Valentine's Day Adventure Dates - Go East - February 12, 2018
Hey Procrastinators, Check Out These Last-Minute Couple Ideas for Valentine's Day - NH1 - February 12, 2018
30 Over The Top Hotel Amenities Around the World - msn - February 8, 2018
The 9 Best New Hampshire Ski Hotels in 2018 - trip savvy - February 5, 2018
Win Your Valentine a Stay at a 5 Star Resort with Our V-Day Giveaway - boca - January 30, 2018
Where to Stay in Lincoln, NH - New England Today - January 30, 2018
NH Mountain and Riverwalk Have It All - Boston Herald - January 10, 2018
Sip, Savor, and Skate for a Cause - NHPR - January 9, 2018
Luxury New England Lodging - NE Ski Journal - December 31, 2017
Back Home But Not For Long - A Traveling Life - November 4, 2017
Crush Your Grapes Out at the Second Annual CRUSH Festival - NH Life - October 21, 2017
Rhode Island Food Notes - Providence Journal - October 10, 2017
White Mountains Crush Festival - American Towns - October 7, 2017