The Adult Skate Camp at RiverWalk Resort in New Hampshire returned with a stunning coaching lineup.
---
Seven Birches Winery, moose sightings, and more in Lincoln, New Hampshire.
---
"If you're looking for a wonderful place to take your family or visitors check out the Riverwalk Resort. They have one of those indoor-outdoor pools, heated and lit with beautiful colors. Hot tubs, a small vineyard with a walking path that will lead you and your family to the river running through the forest. A breathtaking two-minute walk."
---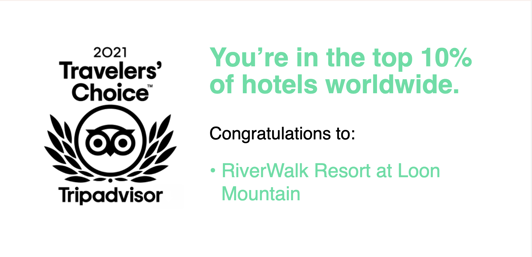 ---
Editor of The Rochester Voice, Harrison Thorpe, recounts his 'extraordinary experience' at RiverWalk Resort. With beautiful views of pristine mountains on one side and the quaint village of Lincoln on the other, this gem of a luxury hotel has everything a family outing, romantic getaway or ski weekend could ever want.
---
Patti Schmidt of Boots & Boo shares her family visit to RiverWalk Resort for a fun winter getaway. Read all about their stay here, including trips to Loon Mountain and Ice Castles.
---
There's a lot to like about Lincoln, New Hampshire. Located in the White Mountains, Lincoln lies at the heart of New England's ski country.
Due to its tremendous location on the east side of Lincoln, along the eastern branch of the Pemigewasset River near the base of Loon's South Peak (which first opened in 2007), this wonderful hotel gives everyone excellent access to the many attractions of this ski town, with minimal effort...
Now, guests and owners can use RiverWalk as their "mission central," gaining quick access to all of those attractions, including snowshoeing along the Lincoln Woods Trail, snow tubing and cross-country skiing at the Loon Mountain Adventure Center, or visiting the Ice Castle
---

---
When the folks at RiverWalk Resort at Loon Mountain talk about extraordinary experiences, they might mean an exceptionally well-designed facility. Or they may be alluding to wonderful amenities. Perhaps they are talking about the vacation wonderland of New Hampshire's the White Mountains. But the key to "experiencing the extraordinary" rests squarely on the shoulders of the staff of the four-season resort. And at the helm is General Manager Renee Blood, who ranked in the top ten nominees of the CustomerCount® Customer Engagement Professional Resort Trades Award (CEP).
---
The Riverwalk Resort at Loon Mountain invites you to unwind after a vigorous day of snow sports by indulging in a wealth of relaxing treatments at their prestigious day spa, Solstice North. From aromatherapy to light therapy, facials to therapeutic foot soaks — and everything in between — Solstice North's extensive menu of therapeutics will soothe, hydrate, and exfoliate your cares away.
---
APril - 2020 Travelers' Choice Award
---
RiverWalk prides itself on being "all about family" – owners and employees are considered one big family dedicated to catering to guests – most of whom are families traveling together.
---
"In recent years, the typical family vacation has been transformed by a trend known as "togethering," in which friends and multiple generations of family members gather in a central location to enjoy each others' company for an extended amount of time. For such a trip to be successful, it's important to choose a destination that offers a wide range of attractions, activities and amenities to please everyone"... read more
---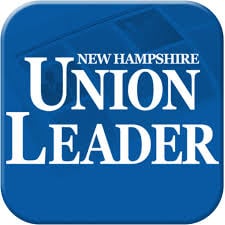 Backyard vineyard: Seven Birches Winery plants grapes at Loon Mountain
Union Leader - June 29, 2019
Get A Room: Top 10 Places To Stay
Union Leader - May 17, 2019
Scene Setter: New England Disabled Sports
Union Leader - February 17, 2019

New England Disabled Sports of Lincoln was presented with a check Feb. 2 for $27,047. The money was raised at the Skate with the Boston Bruins Alumni fundraiser on Dec. 15 at The Rink at RiverWalk Resort at Loon Mountain...
Winter Notes: Skating Provides Icy Exhilaration
Union Leader - January 10, 2019
Just down the road from Loon Mountain, this summer swimming lagoon-turned-ice rink offers après ski fun — or a skiing alternative. A cooling system below the ice helps maintain a smooth skating surface even in not-quite-wintery weather...
Bruins Alumni Turn Out for Fundraiser in Lincoln to Benefit New England Disabled Sports
Union Leader - December 16, 2018
As he did in his playing days, Rick Middleton on Saturday was again a Boston Bruins leader, at the fore of more than a dozen former teammates who turned out for a fundraiser to benefit the Loon Mountain-based New England Disabled Sports...
---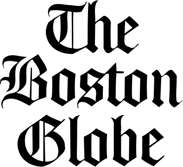 RiverWalk Resort Can Be Your Castle Away From Home
Boston Globe - April 11, 2018
This looming, sprawling, dazzling resort in the
lively mountain town of Lincoln makes a bold statement...
---

Overview of RiverWalk Resort at Loon
Northshore Magazine
Located in the gorgeous White Mountains of New Hampshire,
RiverWalk Resort at Loon Mountain features the ultimate in luxury and
amenities with luxurious suites thoughtfully adorned with...
---
ADDITIONAL RIVERWALK RESORT STORIES
Crush It At The Annual White Mountains Crush Festival-Sentinel & Enterprise- October 9,2019
N.H. Winery is Crushing it with Quality, Flavor-Boston Herald- October 2,2019
Why You Will Love A Weekend Getaway To RiverWalk Resort At Loon Mountain- Just Luxe- September 27, 2019
Hitting the Highlights - 4 Day New England Road Trip - Little Family Adventure- July 4, 2019
Take The Family To Explore New Hampshire's White Mountains And Enjoy RiverWalk Resort - Little Family Adventure - June 29, 2019
As Seen On: RiverWalk Resort - NECN - June 18, 2019
13 Places to Visit in New Hampshire's Mountains and Seacoast - - June 15, 2019
Plunge for the Park Raises Funds for Lin-Wood Skate Park - Littleton Courier - May 15, 2019
Experience Extraordinary At RiverWalk Resort At Loon Mountain - Playing All The Way - April 2, 2019
The Best Spring Break Destination in Every State - Matador Network - March 8, 2019
The Future Of Travel: "Fractional Ownership" With Dennis M. Ducharme of RiverWalk Resort & Candice Georgiadis - Medium - March 7, 2019
Can't afford to Buy a Vacation Getaway? Try Buying a Fraction of One - Realtor.com - March 7, 2019
The Future Of Travel: "Fractional Ownership" With Dennis M. Ducharme of RiverWalk Resort & Candice Georgiadis - Thrive Global - March 7, 2019
5 Ingredients For A Romantic Getaway - Best Company - March 1, 2019
The 13 Best Day Trips from Boston - TripSavvy - February 26, 2019
Loon Landing - The Improper Bostonian - February 22, 2019
5 Getaways to Take Your Romance to The Next Level - Ladders - February 6, 2019
5 Reasons You'll Love RiverWalk Resort at Loon Mountain - Backroad Ramblers - January 28, 2019
A Roundup of Local Sports Briefs, News, and Announcements - Concord Monitor - November 28, 2018

Five Fun Things to Do in New Hampshire This Winter Besides Skiing - Family Traveller - November 26, 2018

3 Luxury Resorts in The Northeast That Outdoor Enthusiasts Will Love - The Manual - July 24, 2018

RiverWalk Resort at Loon Mountain Working Magic - Colebrook Chronicle - Summer 2018 Issue
Fractional Ownership Puts New England Vacation Homes in Reach of Millenials - Nerej - June 29, 2018
Fractional Ownership Puts Second Home Within Reach For A New Generation - Lodging Magazine - June 21, 2018
The Buzz Online - Business NH Magazine - May 21, 2018
Wineries of the Whites - VIBE Mount Washington Valley - May 13, 2018
23 Best Things To Do in Lincoln, NH - Vacation Idea - May 10, 2018
Top RCI Ski Resort Timeshares - Family Ski Trips - March 31, 2018
Top 9 Things To Do During Mud Season - Chutters - March 6, 2018
A Weekend in Lincoln, NH - Restless Retreat - February 21, 2018
Senior Superlatives: Valentine's Day Adventure Dates - Go East - February 12, 2018
The 9 Best New Hampshire Ski Hotels in 2018 - trip savvy - February 5, 2018
Win Your Valentine a Stay at a 5 Star Resort with Our V-Day Giveaway - boca - January 30, 2018
Where to Stay in Lincoln, NH - New England Today - January 30, 2018
NH Mountain and Riverwalk Have It All - Boston Herald - January 10, 2018
Back Home But Not For Long - A Traveling Life - November 4, 2017
Rhode Island Food Notes - Providence Journal - October 10, 2017
White Mountains Crush Festival - American Towns - October 7, 2017
RiverWalk Resort At Loon Mountain Opens Doors To Guests And Owners - Resort Trades - June 23, 2016
RiverWalk at Loon's grand opening set for June - NH Business Review - May 18, 2016