FRIDAY, November 23RD:
Opening Night At The Rink At RiverWalk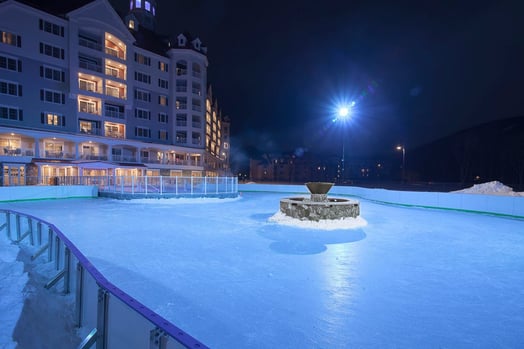 Please join us from 6-9 for the first evening of ice skating! Weather permitting, this will be our first night on the ice for the winter season. The rink is open to the public and all are welcome. Admission is free if you are a guest at RiverWalk. $10 ice rink admission for all other guests. Ice skate rentals available for $10.
The Rink at RiverWalk will be open for your enjoyment throughout the winter season. Hours of operation: Tuesday – Friday evenings 6pm-9pm and Saturday & Sunday 1pm-9pm (Closed on Mondays).
*The rink will be open daily 1pm-9pm during Christmas and February vacation weeks.
---
Saturday, December 8th: Rink at RiverWalk Season Opening skating Celebration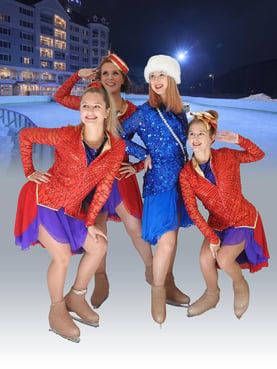 Join us at The Rink at RiverWalk at 7pm for a Holiday Skating Celebration featuring Melanie Lambert & Fred Palascak along with a cast of National and International Competitors! Join the cast on the ice following the performance. Rental skates available $10 per pair.

Performance & skating are free of charge and open to the public.
---
Saturday, December 15th:
"Skate with The Boston Bruins" Alumni
FUNDRAISER FOR NEW ENGLAND DISABLED SPORTS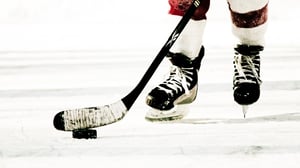 Join us for an evening with the Boston Bruins Alumni Team on Saturday, December 15. Skating, cocktails, silent auction, appetizers, photo opportunities and more! All proceeds from the event will be donated to New England Disabled Sports at Loon Mountain.
An incredible roster of the Boston Bruins Alumni Team will travel to Lincoln, NH and spend the evening with us at RiverWalk! Join the Bruins Alumni on the ice at The Rink at RiverWalk for a 30 minute skating session. All ages are welcome. These thirty-minute VIP skating sessions will take place from 4:00 to 6:00 pm at The Rink at RiverWalk and are by reservation only, tickets are limited! Followed by a cocktail reception with silent auction, 50/50 raffle and more! (reception is 21 + only).
The event is open to the public. You do not need to be a guest staying at RiverWalk to enjoy this event.
Bruins Alumni Roster (subject to change without notice) Rick Middleton, Terry O'Reilly, Ken Linseman, Bruce Crowder, Dave Shaw, Frank Simonetti, Cleon Daskalakis, Graeme Townshend, Jay Miller, Dave Jensen, Dan LaCouture, Ken Wonoski, Joe Mullen, Bobbie Allen, Terry Virtue & more!
---
Friday, December 21st:
Cookies & Cocoa With Santa Claus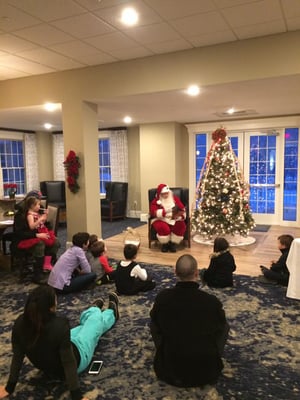 Cozy in and gather round Santa Claus as he tells stories over warm cookies and Cocoa. Enjoy the festivities of Christmas in the idealic snow capped mountain surrounds of Riverwalk Resort, Loon Mountain. Join us at 7pm in the Owners' Club.
---
Saturday, January 26th:

Winter Skating Celebration at The Rink at RiverWalk
– more to details to come