Wine. Yes, Wine!
Handcrafted New Hampshire wine, cider, hard seltzer & mead is made right here in the heart of the RiverWalk Resort. Sample the handcrafted products that are made right here at Seven Birches Winery tasting room or learn how to make wine on a personal tour of the winery with the winemaker. Grab a bottle and some snack items and make your own perfect picnic, right here in our RiverWalk backyard vineyard. Whatever you choose, take a break from the ordinary.

---
Seven Birches Winery produces wines and other craft beverages from classic European grape varietals such as Cabernet Sauvignon and Chardonnay as well as locally sourced fruits like blueberry and apples. From red to white and everything in between, there are dozens of different beverages to sample and to purchase right in the wine shop at RiverWalk. The grapes are from around the world, but the wine is pure New Hampshire at its best.
Upcoming 2023 closures: The winery will be closed Monday, April 3rd through Thursday, April 20th with a tentative reopen date of Friday, April 21st. During this time, their sister location, Rhythm Studio, located next door in the Lincoln Village shops will be open daily.
Seven Birches Winery offers wine tasting and production tours. For more information and hours of operation, please visit their website.
Sample local Handcrafted Wines and more, right here at RiverWalk!
The Seven Birches RiverWalk Resort tasting room offers wine sampling and the new Rhythm Handcrafted Beverages Studio at the Lincoln Village Shops samples craft ciders, hard seltzers and meads in addition to the Seven Birches classics. Taste a specific wine you are interested in or fancy a flight of your choice of five wines that pique your interest. With the White Mountains and the Pemigewasset River as your backdrop, an afternoon of wine tasting and casual, fun conversation with family and friends is a special occasion. Buy a bottle at the end to enjoy at a later day. You can even have it shipped straight to your door!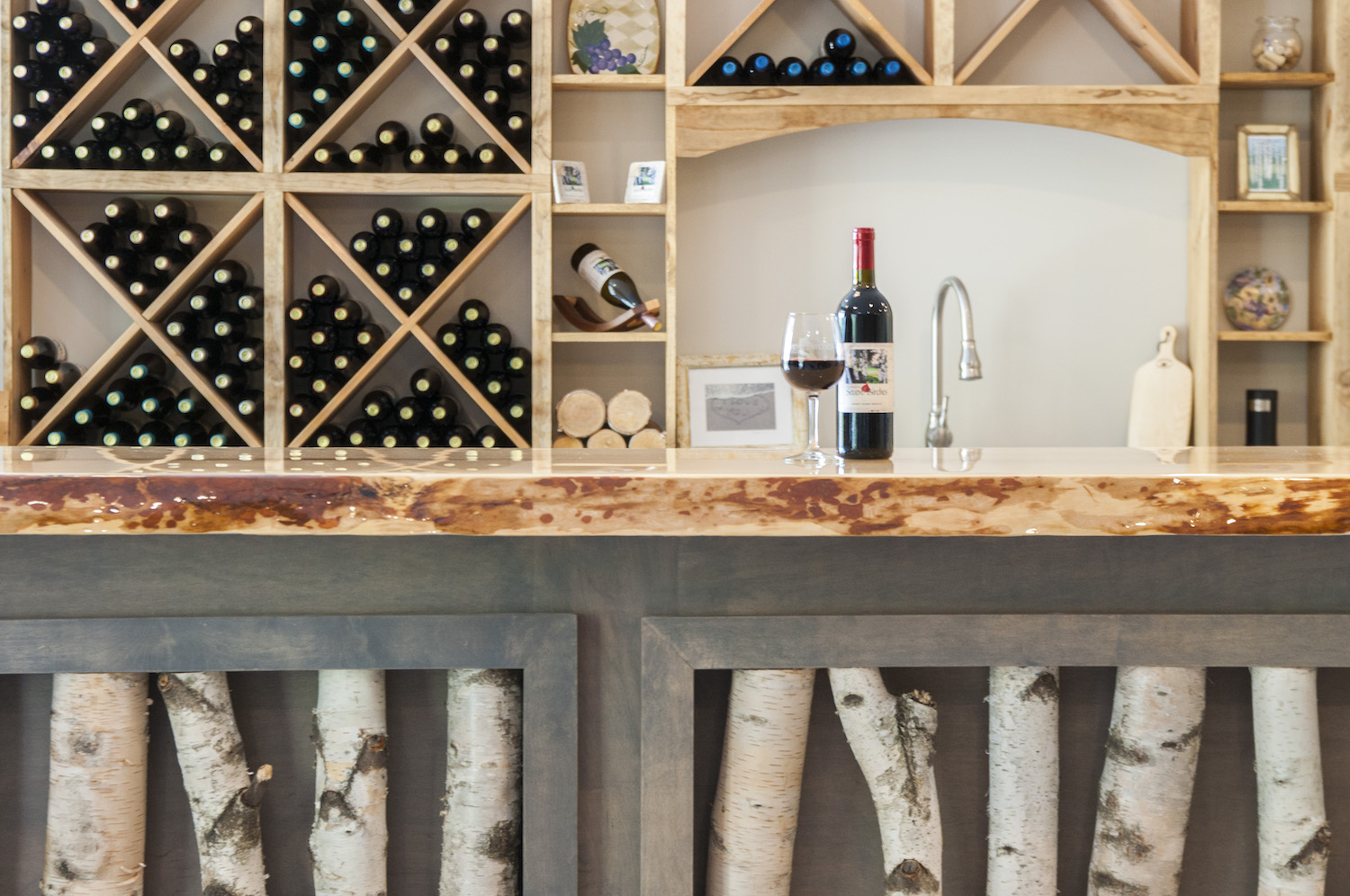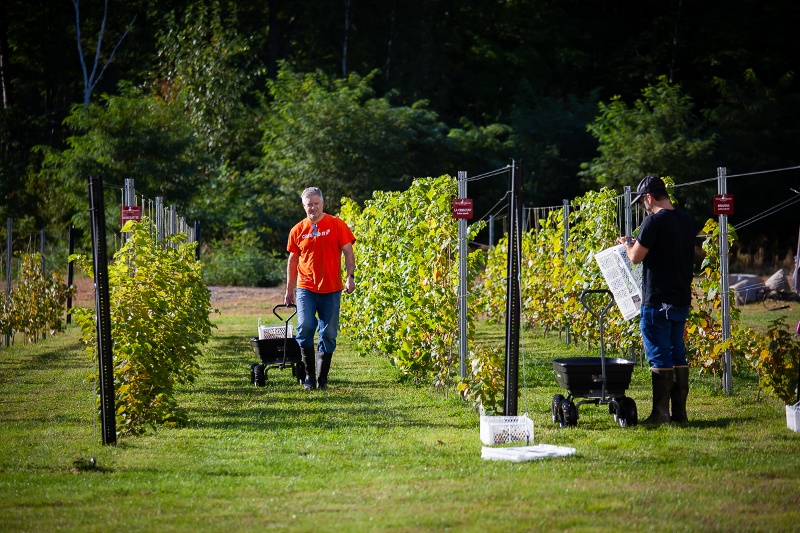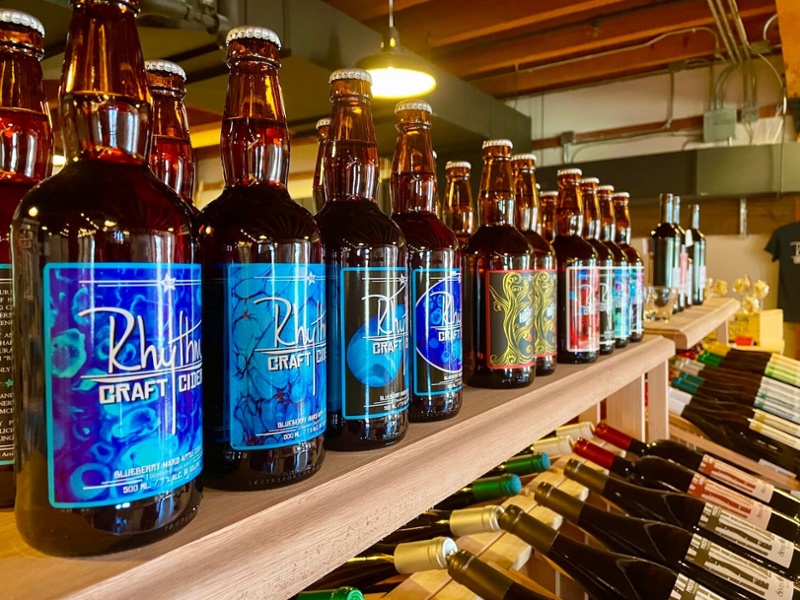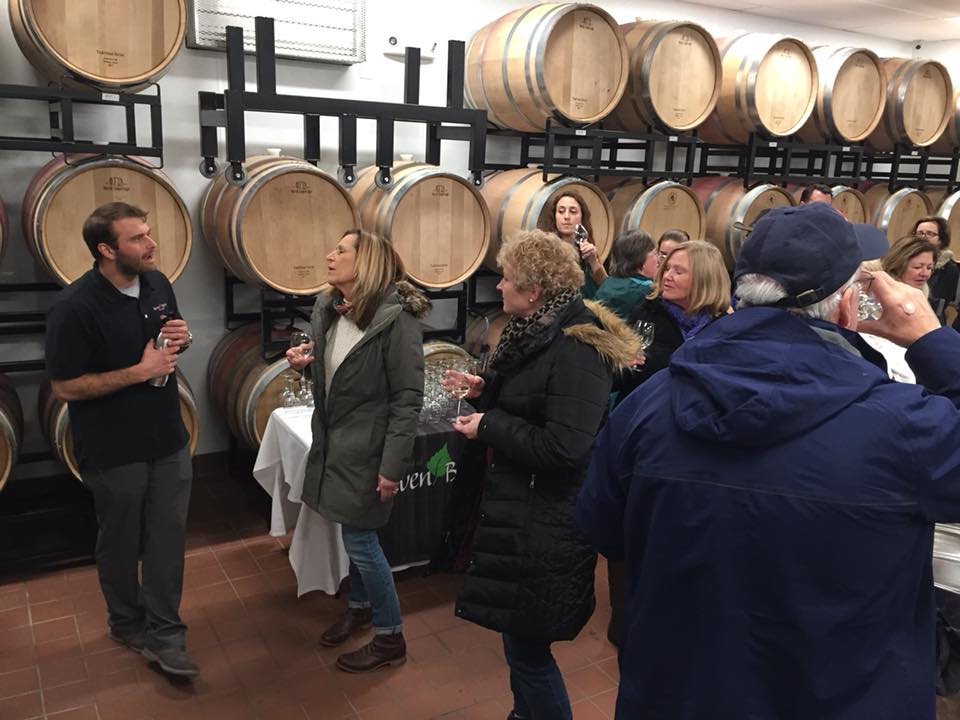 Join the Club or take a tour
Are you a total oenophile? Join the Seven Birches Wine Club! With the wine club, you get special privileges in the winery and special deals on wines you like, delivered to your room or mailed to your home. The Seven Birches Barrel Club is the ultimate experience in winemaking and wine ownership giving you the opportunity to custom create your own unique family vintage.

Have you always wanted to learn how wine is made? Now is your chance at Seven Birches. Sign up for the "Meet the Winemakers" tour to learn the ins and outs of winemaking and get the chance to ask the winemaker all your burning wine questions. Tours are available on Wednesdays and Saturdays.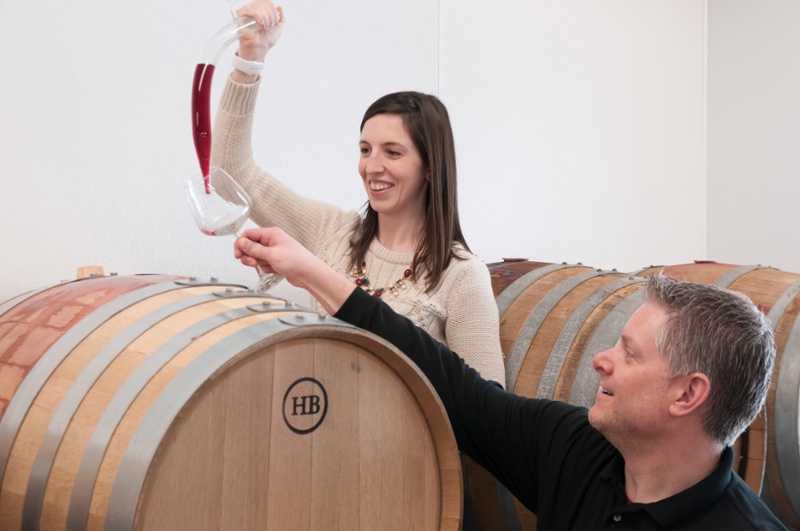 Rhythm handcrafted Beverages
In addition to the RiverWalk tasting room and the Atrium Wine Bar, you can now visit the Rhythm Studio, right next to the Atrium Wine Bar in the Village Shops. Head over to enjoy a hard cider, seltzer, or mead made with locally grown fruits onsite in the RiverWalk production facility.
Or, if red and white wine is more your style, stop by the Studio to sample from a different menu than the RiverWalk store.