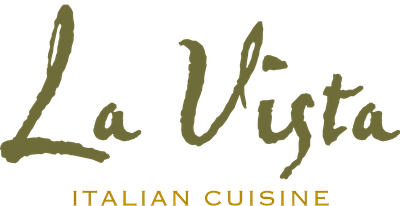 La Vista is open Thursday – Tuesday (Closed Wednesday) from 5:00pm to 9:00pm for table side and takeout service.
Please note, the restaurant can book up quickly especially during peak mealtimes. We strongly encourage guests to book their dinner reservation in advance prior to arrival. Please call 603-745-7555 to reserve. During peak times, if you cannot get through on the phone, please feel free to visit the hostess. All reservations are based upon availability.
Located in the heart of the grand RiverWalk Resort in Lincoln NH, La Vista Italian Cuisine serves delicious Italian dishes for the whole family. Adjacent to the front desk, in the main lobby of the resort, this resort restaurant and bar can accommodate up to 120 guests with more seating on the covered deck overlooking the pools. The main bar with classic wood and marble features has 18 seats with the pizza bar offering another 8 seats for guests. The main dining area is adorned with a pergola and booth seating in addition to another larger seating area able to accommodate multi-family reservations.
One of the main features of La Vista is the wood fired pizza oven offering some very unique flatbread pizzas, appetizers, and other accompaniments. La Vista serves Italian and American cuisine for dinner nightly. Steaks, Shrimp Scampi, Fra Diavolo, Fettuccine Alfredo, and Chicken Parmesan are just a few of the favorites, along with other chef-inspired appetizers and entrees are on the menu. In addition, La Vista's wine menu will offer a nice variety of both Italian and American wine offerings, including Seven Birches Winery next door to La Vista!
In addition to the Italian inspired menu, the culinary team bakes fresh bread every day including its own flatbread pizza crust all while incorporating a focus on the freshest ingredients. Don't forget about dessert, as that is also made fresh in-house to bring you the most delicious finale to your meal. At La Vista, we are confident you will find our cuisine as some of the best in the White Mountains of New Hampshire!
The Toast at La Vista
The Toast at La Vista serves up the classics and some more creative versions of breakfast like the Lobster Benedict, Breakfast Burrito, Bananas Foster French Toast, Red Flannel Hash, and more!
Come and enjoy a delicious and hearty breakfast 8:00am-11:30am (CLOSED Wednesdays & Thursdays) before hitting the trails or local attractions.
The best part - you don't have to be a guest to join us for breakfast! The Toast is open to the public and happy to serve fellow locals with an awesome meal.