When it's time to Get Movin'
Training for a big race or just want to stay active while you enjoy all the delicious food and drinks in the White Mountains? If you've stayed in enough hotels, you know you're lucky if the hotel gym has a few pairs of dumbbells and a functioning treadmill. Thankfully, the Resort gym is nothing like those other hotel gyms, you'll find everything you need to train in the Health Club.
A workout with view
We take pride in fitness at the RiverWalk and that's why we built a state-of-the-art fitness facility that rivals any boutique fitness studio in the city. Designed by a fitness professional, you'll find a squat rack, battle ropes and monkey bars, dumbbells and kettlebells, a punching bag, and high-quality cardio equipment to keep you fit and healthy.
Many resorts throw in a "health club" because they need to check the box when listing their amenities, but not us. We decided to make our fitness facility a focal point of the resort since so much of the mountain lifestyle is based around good mind, body, spirit, and health, which is why while you break a sweat, you'll enjoy incredible views of the Pemigewasset River and Loon Mountain.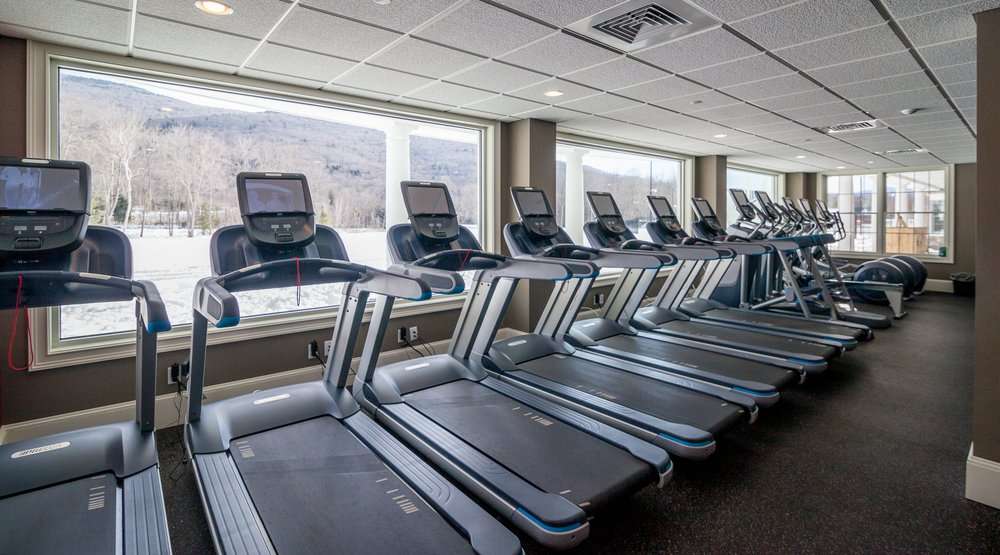 A schedule built around you
The gym is open every day for guest use and is accessed via room key. The Health Club is reserved only for resort guests, so you can be assured that you will get the time on the machine that is most important to you. Did we mention the extraordinary view?
Looking for more things to do without ever leaving the resort? Read our blog post: