CONTACT OUR ADVENTURE CONCIERGE
The RiverWalk Resort Adventure Concierge is here to help you plan an extraordinary visit to the White Mountains of New Hampshire. We're here to help you get the most out of your vacation. From skiing to hiking to local attractions and dining, we got you covered!
We can help with things like: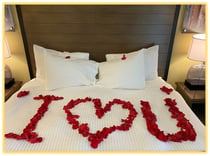 Putting together an extraordinary itinerary.
Making suggestions on what to do.
Assistance with restaurants in the area.
Taking you for a local hike.
and MUCH MORE!
For more examples of some of the things we can help you with during your stay at the RiverWalk Resort, continue reading below and fill out the form to the right. We can't wait to hear from you!
In room amenities
RiverWalk wants to make your birthday or anniversary even more special with our in-room amenity packages. We'll welcome you with anything from birthday cakes to champagne to rose petal covered beds. Our top priority is to make your visit an extraordinary experience and we're happy to go over the top for your special celebration. Here's a few of our favorite ideas:
Balloons and champagne
Chocolate dipped strawberries (48 hours' notice)
Cheese plate (48 hours' notice)
Fresh flowers
Rose petals
Birthday cakes
Champagne
Wine
Balloons
Grocery items (48 hours' notice)
planning services
We want your stay with us to be as relaxing and effortless as possible. Take advantage of our in-house planning services to take the stress out of booking reservations, finding a dog sitter, or even planning out your very own party here at RiverWalk. Traveling can be straining sometimes, but we're here to take that weight off your shoulders. We're happy to help take the stress away by:
Booking restaurant reservations
Making attraction recommendations and reservations
Party planning
Refer babysitting services
Refer dog sitting services
on-site assistance
There are so many exciting things to do in the White Mountains and sometimes it's hard to keep track of your itinerary, let alone trying to make up your mind about what you want to do. That's why we offer on-site assistance to help you plan out the weekend (or week) of a lifetime. We offer information on everything from outdoor activities like hiking and biking, to indoor activities such as wine tasting and relaxing at the spa. We can help you with the following:
Hiking and trail recommendations (and we may even take you ourselves!)
Local activity recommendations
Provide suggestions to individual guest requests for activities in the area
Provide shuttle service for guests who might need assistance
Assist in booking local attractions and restaurants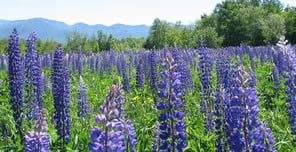 activities
If you want a hiking buddy or just someone to help you navigate the thousands of miles of hiking and biking trails, we have trained staff to lead you on snowshoeing and hiking adventures here in the White Mountains. We would love to help you with the following:
Lead guests on easy to moderate hiking trails
Lead guests on snow shoeing hiking trails