As much as we all love a perfect bluebird summer day, sometimes Mother Nature has a different plan for us. Have no fear! You can still have tons of fun indoors in the White Mountains. Skip a day of Netflix and head out to explore the best of the RiverWalk Resort and the surrounding area. You'll ever realize that it's raining outside because you're having so much fun indoors.
Indoor Rock Climbing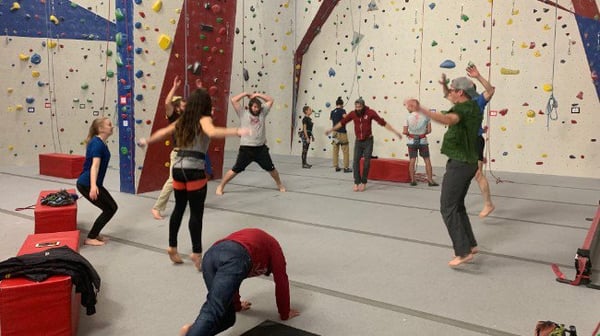 Rainy days in the mountains happen. Don't let a little rain keep you from having an active adventure. Head over to North Country Climbing Center in Lisbon and practice your ninja climbing skills on the 6,000-feet climbing walls with a variety of routes for all ages and abilities. From low angle slabs to big overhangs and everything in between, climbers new and experienced will have a blast rock climbing. With an experienced staff, you can join an introduction lesson to learn all the ropes (literally!) or hire your own belayer for your family while you climb to new heights.
Yoga and Fitness Classes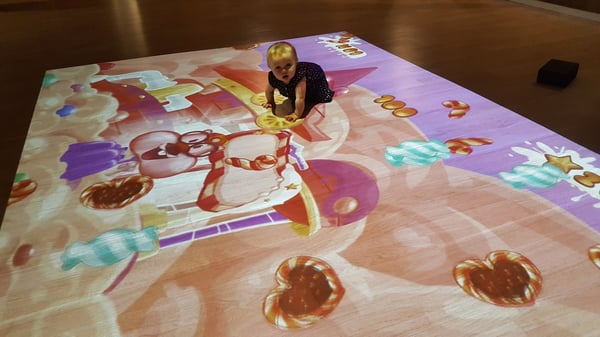 Lincoln is the perfect place to break a sweat and get your heart rate up even on a rainy day. The state-of-the-art fitness room in the RiverWalk Resort has all the bells and whistles you need to stick to your training plan on vacation. From battle ropes to kettlebells to treadmills with a view of the Pemigewasset River, breaking a sweat on vacation as never been so fun!
If you're not a gym rat, Live a Little Fitness offers an abundance of fun yoga and fitness classes for both adults and kids. Located just down the street from the RiverWalk Resort, you can enjoy an array of yoga, barre, strength training, and Pilates classes. Open on select evenings, the Beam Play Zone is a perfect place for young kids to jump, run, and immerse themselves in fun interactive games that will leave them ready for a nap.
Splash into the Indoor Pool
While the RiverWalk Resort's lagoon pool is the real showstopper, the resort also has an upper heated indoor/outdoor pool for your swimming pleasure. Step into the pool from inside the resort, sneak through the faux wall, and enjoy the views from the outside. Even if it's gray and raining outside, it doesn't matter because you're wet already! You can always warm up in the indoor hot tub after a few laps in the pool.
Arcade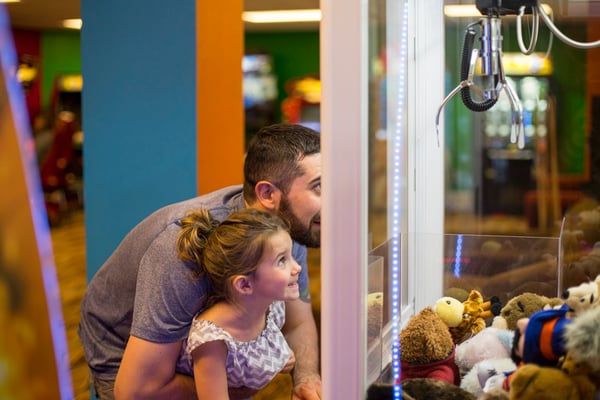 There are many things that make the RiverWak Resort unique, including our in-house arcade room for the whole family. Our younger guests often exclaim it's their favorite part of the resort and we couldn't agree more! With a variety of games like foosball, pool, air hockey, and arcade games, the whole family will have a blast in the game room. If you have older kids, you can always give them the quarters and head to Seven Birches and enjoy a quiet hour sipping a glass of award-winning New Hampshire wine.